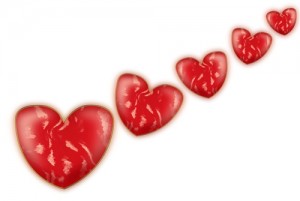 With February being Heart Month, there is an emphasis on senior health because you are at an age of greatest risk for heart disease. The good news is that there are ways to help prevent it. These ways primarily consist of making healthy choices through good nutrition, exercise, and weight control.
As a senior, it is important to know about heart disease and prevention. And if you have survived a stroke, heart attack, or have a serious heart condition, you know how scary heart disease is. For those who have a heart condition, living with it is a chronic condition that can go on for many years. Prevention is one thing, but maintaining your lifestyle while keeping up with your doctor visits, taking your medication, and staying healthy can be challenging.
Getting Help from Caregiver Services
During this time, a supportive and helpful caregiver can make an enormous difference. When you are diagnosed with heart disease, you cannot continue to eat the same foods or do the same exercises you did when you were younger. And although it is best to change to healthier habits before your diagnosis, often seniors find this hard even after diagnosis. Hiring a caregiver can provide you with help for developing new routines in dieting, exercising, and taking your medication.
The Habit of Making Healthy Choices
Living a healthy lifestyle is a choice that requires continuously making decisions about what you eat, how much you eat, how often you eat, when you exercise, etc. Caregivers can assist you with shopping for your food and preparing meals. They can keep you on the schedule you need that coincides with the medicine you take while satisfying your nutritional needs. A caregiver can also help you to keep busy and do light exercise by being a consistent companion for walking or by providing transportation to and from places. One of the places a caregiver can drive you to is the local senior center where you can join fitness programs that are age appropriate.
There is plenty of evidence that medication can help you maintain your blood pressure levels as well as cholesterol, glucose, and other significant indicators for heart disease. Therefore, you must be adamant about taking your medications as prescribed by your doctors. This might very well be one of the most important habits you need to make. Caregivers can help by keeping track of when to take your medication, how much to take, and where you keep it. They can also keep track of ordering your medication so you never run out. And they can help administer your prescriptions throughout the day.
Getting the Support You Need
Unlike family, a caregiver can provide more objective support that you may need when you are already facing the challenges of heart disease. You can bounce ideas off them, ask for suggestions, or just vent about what's bothering you. And most caregiver services are available through Medicaid.
If you would like more information about how a caregiver can help you, please contact Because We Care at 770.385.0300.