Affordable and Caring Solutions for the Busy Family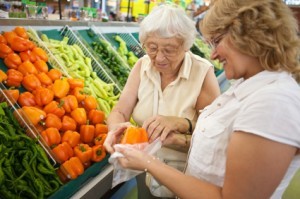 Because We Care provides caregivers who can assist and support your senior loved ones for many non-medical, personal, and social needs.
Our caregivers provide tasks for personal care, non medical-related, light housekeeping, ambulation and transfer, home management, and proper nutrition. They are ready to help you and your loved ones with a variety of daily activities such as:
Light Housekeeping
Dust, Vacuum, Clean Kitchen, Organize Closets, Change Linens, Light Laundry, Cleaning Bathroom
Personal Care
Tub/Bath/Shower Assistance, Bed Bath/Sink Bath, Shampoo, Shave, Mouth Care, Dressing Assistance, Feeding, Urinal/Bedpan, Transfer, Help on Walking
Sleep-Over Services and Live-In Services
Prepare Dinner in PM, Prepare Breakfast in AM, Lives with Client on as-needed basis or live in 7 days a week
Errands & Transportation
Grocery and clothes shopping, Pick up prescriptions, Make bank deposits, Theater and movie events, Dine out for lunch or dinner, Drive to family gathering, Handle dry cleaning, Doctor and Hair Appointments, Buy Stamps and Mail Packages and Attend Church services
Miscellaneous
Companionship, Conversation, Play Board Games, Read, Watch TV, Do Crossword Puzzles, Arts and Crafts, Cook Together, Prepare Meals, Pet Care, Mend Clothes, Answer the Phone, Sort Bills for Paying
Referral Services
Area Agency on Aging, Housing Options in the Area, Medical Equipment, Hospice Care, Home Health Care, Home Maintenance, Rehab Facilities and Adult Day care. Call us for any questions or concern about the continuum of care for your loved one.
Locations We Service
We serve the following counties: Barrow, Butts, Clarke, Clayton, DeKalb, Greene, Gwinnett, Henry, Jasper, Morgan, Newton, Oconee, Putnam, Rockdale and Walton.
Payment Options
Private Pay, Long Term Care Insurance, VA Benefits and Medicaid Waivers-CCSP, ICWP and SOURCE