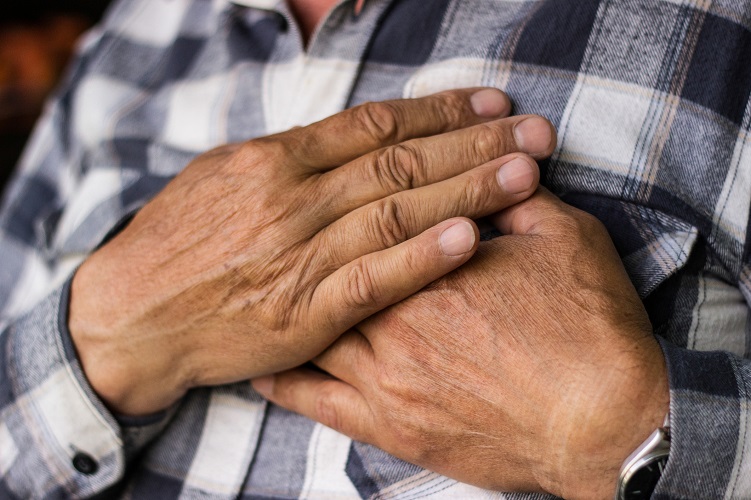 It is common knowledge that we are at greater risk for heart disease as we age. Senior citizens are at the greatest risk. While it is important for them to know about heart disease and prevention, once they have heart disease, they must learn to make changes that manage the disease. Having a trained, supportive, and helpful caregiver can make an enormous difference.
What are the challenges of living with heart disease?
If the senior has survived a stroke, heart attack, or had another serious heart condition, living with heart disease is a chronic condition that can go on for many years. To manage the disease, they will need to keep up with doctor visits, take daily medication, exercise, and make changes for healthier living.
Staying as healthy as possible can be challenging. When our elderly loved ones are diagnosed with heart disease, they cannot continue to eat the same foods or do the same exercises they did when they were younger. Yet, changing to healthier habits is often easier said than done.
The effects of age on the mind and body can add stress to the challenges of living with heart disease. When cognitive functions deteriorate, it is more difficult to remember to take medication and control the frequency and quantity. As mobility becomes more limited, basic needs like hygiene, cooking and exercising become more difficult.
How can a caregiver help a senior manage heart disease?
Hiring a caregiver can provide elderly loved ones with help for developing new routines in dieting, exercising, and taking medication. It can be very difficult for family to intervene with developing these new routines. The senior might complain about nagging or insist they know what is best. In contrast, a caregiver can provide more objective support that is needed to develop new routines and manage heart disease.
There are many services caregivers provide to help seniors during this difficult time. The stress of accepting the diagnosis and making life changing decisions can be overwhelming. Thus, a caregiver provides positive support along with ideas, suggestions, and a listening ear.
Caregivers can assist with basic care needs such as grocery shopping, meal preparations, and transportation. Some of the places a caregiver can drive your elderly loved one is to doctor's offices, the beauty salon, and the local senior center where there are fitness programs and other activities that are age appropriate.
Caregivers can also assist with decisions such as what to eat, how much to eat, how often to eat, and when to exercise. They can keep your elderly loved one on a schedule that coincides with taking medicine and meeting nutritional needs. Additionally, a caregiver can help keep track of medications as prescribed by doctors, ordering refills when needed, and administering prescriptions throughout the day.
When should a caregiver get involved?
Getting a caregiver involved can help an aging senior manage living with heart disease. The sooner help is obtained, the easier it is for the senior to make healthier changes. If there are mental and physical issues, assistance is needed immediately to prevent injury or death from heart disease potentially progressing.
If you would like more information about how a caregiver can help your elderly loved one manage heart disease, please contact Because We Care at 770.385.0300.