Would you like to make a difference in someone's life in a rewarding job as a caregiver?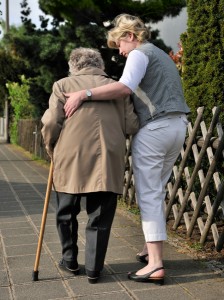 If you are a compassionate, caring and dependable caregivers wants to make a difference by providing in-home, non-medical care to the elderly, we may have a position for you. Many of our caregivers are active seniors themselves who develop long-term, satisfying relationships with our clients.
We will only hire individuals who can pass criminal and motor vehicle background checks with stellar marks. We provide an exclusive training program and offer full or part time positions with flexible schedules.
If you believe you would make an exceptional caregiver, we would love to hear from you! Fill out the online employment application below completely to submit your request for employment, or download a pdf format to complete and submit per the instructions on the form.
Online employment application:
Please fill out our employment form completely and we will respond to you as soon as possible. If you need assistance, contact us at 770.385.0300.