What Our Clients Are Saying: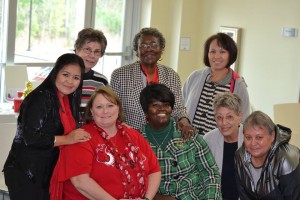 We have been very pleased with the wonderful care we have received from the ladies we have had come to our house and do a fine job caring for us. Like most senior citizens, we do not want to go to an assisted living home until we have no other choice. With little help, we can stay in our home and that is what the ladies from Because We Care provide.
Mr. & Mrs. Gaines
I am writing to let you know what a godsend your services have been to me and my mother. By chance, my daughter noticed your ad in a publication and tore it out for me to see. I put it aside for future reference, never knowing how soon I would be calling upon you. You have allowed me to be able to get out of the house and pursue other ventures and know that my mother is being cared for properly during this time. Thank you and your staff for your caring and competent service to those who need a little extra help in their daily activities.
Mrs. Ruth
Just to let you know how much we appreciate the care you and your caregivers gave my mother. We were very pleased with the professional and compassionate way you worked with her and us. I would highly recommend your services to anyone with home health care needs.
C. Colardo
Thanks so much for the wonderful care that my mother is receiving. I have been very pleased with everything. Your company really does care!
K. Mitcham
Thanks so much for the role you played in giving Hugh the pleasure of going home. You certainly reflect the heart of your business.
Sally, Grady, and Family
We will always be thankful for you and the Agency. This Agency is not only a business but a group of people who provide care from the heart. Thank you for touching our lives as well as Dad's (Mr. Gonter). May you make a difference in other's lives as you did in our and Mr. Gonter's lives.
Ced, Nona and Park
Thank you for going the extra mile for us. Your staff especially Jean and Yvonne deserve a big starry crown as well as you.
H. Baccus
Thank you for all you & Mae have done for me and my mother. We are so pleased with how everything worked out. If you ever need references please call. Thank you again.
P. Cail
I want to thank you for the wonderful service you provided for my husband during his illness. I want to especially thank you for your loving, caring spirit. I feel you were a blessing from the LORD and will always be grateful.
Mrs. Stowers