June is National Safety Month and elderly safety is always top on our caregivers' minds at Because We Care. We regularly provide services to elderly who want to stay in their homes but need some assistance. One of the main reasons seniors need assistance is due to mobility problems that are the result of a fall.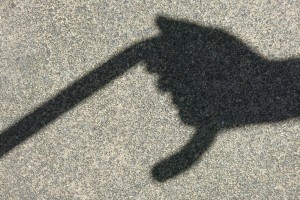 Many elderly fear having a fall and with good reason. Injuries from falling are a major concern with age. The body is more fragile and bones can break more easily with age. Serious injuries and even death can result due to falls. The Home Safety Council estimates more than 7,000 adults age 65 years and older die annually from injuries sustained in the home. Falls are reported to cause over half of these deaths.
Falls are the top preventable cause of death in the elderly. The key word in this sentence is preventable. The sad truth is that many falls could have been prevented. To best prevent falls, a caregiver's goal is to make sure the environment is appropriate for the ability and conditions of the senior and to help reduce risks of the senior falling.
Understanding the Senior's Ability
Ability refers to such factors as the cognitive functions, behavior, balance, and health of the senior. Fall prevention as it relates to a senior's ability involves paying attention to the movements and needs of the senior.
For example, seniors with balance problems should not rush movements and require more help getting up and sitting down, walking, getting dress, bathing, and other activities where movement is necessary. Simple actions such as getting up too quickly or overextending to reach an item can cause a senior to lose balance and fall.
Another example is when seniors have difficulty concentrating. Over the years they have become comfortable in their surroundings. However, with less concentration they become more susceptible to falling from a misstep or hitting something when they move past it.
Here are 6 ways seniors can prevent falls that account for their ability:
Increase balance and strength with exercises such as water aerobics, walking, Tai Chi and yoga.
Use aids such as walking canes, walkers, rails, and long-handled reachers.
Take time. Avoid moving too quickly and pause more frequently.
Wear flat, comfortable shoes and sit down for basic activities such as showering and dressing.
Eat regularly to increase physical strength and improve mental alertness.
Make lists for reminders, contact information and other information.
Improving Conditions to Prevent Falls
A senior's conditions refer to the layout, lighting, and other factors that relate to the environment of the home, community, and other places for visiting. Fall prevention as it relates to conditions involves access and safe-proofing locations.
As caregivers, we have a trained eye to recognize and correct some of the problems in a location's layout, the lighting, and placement of items that can help prevent slips and falls. Concern should go beyond the home. When seniors have difficulty walking, care should be taken to limit the distance they have to walk when transporting a senior and directing them toward ramps or entrances that don't have stairs.
Here are 8 ways seniors can prevent falls due to conditions in their environment:
Clear away clutter in the home to create more open pathways.
Remove telephone and electrical cords from heavily used areas.
Add adequate lighting in places used regularly and put extra switches in accessible locations.
Keep night lights in the hallway, kitchen and bathroom to avoid fumbling in the dark.
Change locations and increase the quantity of emergency supplies and fire extinguishers for easier reach when needed.
Secure area rugs with non-slip backing or tape.
Repair damaged tiles and carpeting that has rips, creases, or looseness.
Avoid rocking, swiveling, or moving furniture and make necessary repairs to damaged furniture.
Even when taking precautions to prevent falls, it is difficult to change habits and look at a home a senior has lived in for years with a new perspective for safety. The caretakers at Because We Care have the experience, knowledge and training to see problems and make corrections that help prevent falls. We also know how to handle the situation if a fall were to occur.
Because We Care provides in-home care services that include light housekeeping, companionship, assistance in dressing and bathing, and errands to help make life easier as seniors age. If you would like more information about the our services, contact us at (770) 385-0300.